What you did not learn in your 6 sigma class
There's a reason that companies call me when they have projects that 6 Sigma alone cannot solve. Today I'm going to share with you the 3 most important things to help you solve problems effectively and efficiently… keys that (*gasp!) your 6 Sigma class most likely failed to teach you!
VIDEO: What you did NOT learn in your 6 sigma class
Becoming Sherlock
The first thing you did not learn was: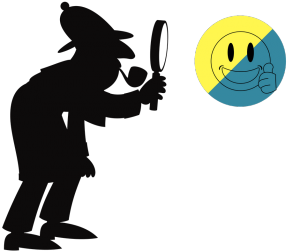 1) How to look for contrast.

Contrast is always a problem solver's best friend! If you are able to find significant contrast between your problematic parts or processes vs. the good ones, you have almost everything you need to solve the problem!
6 Sigma training gives you a lot of great tools. But why they leave out this all-too-important KEY to unlocking your toughest manufacturing problems quickly is beyond me! Looking for contrast is "elementary, my dear Watson!"
Looking for contrast is 'Elementary, my dear Watson!'
Click To Tweet
Who? What? Where? When? Why? How… am I ever going to solve this problem?!!!
The 2nd thing your 6 sigma class neglected to tell you was:
2) How to ask the right questions
You can ask questions and collect data until you are blue in the face. But until you learn to ask the RIGHT questions, you'll waste so much valuable time on things that won't even affect the problem.
If your plant has a line shut down losing thousands of dollars a day, you want to have lightning fast problem solving speed!
In my video on Everything You Need to Know about the 5 Whys I explained how to use a question diagram to ensure that you're always asking the best questions. If solving problems quickly is important to you and your company, be sure to check it out!
The Bucket List
The 3rd thing you didn't learn in your 6 sigma class is:
3)  How to listen to experts' opinions and "bucket" them in your projects as opinion and not fact.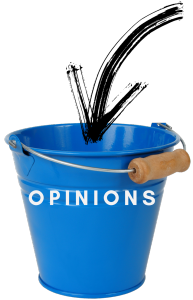 What do I mean by "bucketing" them?
The experts have so much knowledge and information… but unfortunately the problem still exists. You need to learn how to listen to the experts and put their knowledge in a usable form or bucket. The experts are often full of extremely useful opinions, but not necessarily factual ideas based on data.
You need to learn how to listen to the experts and put their knowledge in a usable form or bucket.
Click To Tweet
So how to I take advantage of the experts' knowledge without wasting my time with their opinions?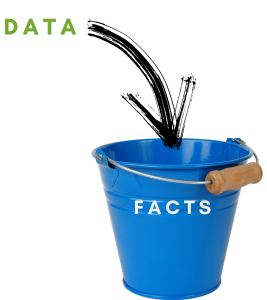 It comes back to asking them the right questions.  What you need to ask the expert is, "How is this supposed to work?" Or, "How did you design this to work?"
Take good notes and throw them in your "facts" bucket. Now you are completely done with the expert. You don't need the expert anymore.
It's time to go out and look for contrast! Looking for contrast is a learned skill. This is not a skill that comes naturally out of a college degree.
I normally say someone needs to solve 7 projects before they're comfortable asking the right questions. It also takes about 7 projects before problem solvers are comfortable listening to the experts and bucketing the experts' opinions separate from the facts.
In Conclusion
6 sigma is NOT used for every project. You have to learn how to look for contrast and ask the right questions. Listen to the experts, but also go gather factual data.
I'm happy when people tell me they have 6 sigma training because I want every company to have lean manufacturing techniques. But sometimes it's easier to train an engineer from scratch rather than pull somebody that's already a 6 sigma black belt. Even so, the training is invaluable for either person.
You're welcome to contact me directly if you want more tips on solving your projects lightning fast! I also offer a course for anyone wanting to be certified in the fastest, most efficient lightning problem solving techniques.