Questions Every Manager Should Ask Their Employees
Part 2: The 30 Day Challenge
Hey guys! Welcome back to Part Two of my 3-Part Series on Questions Every Manager Should Ask Their Employees.  I hope you're up for a challenge! Today we're going to talk about an awesome 30-day experiment guaranteed to kick it up a notch with just a few simple questions.
If you missed part 1, you're going to want to go back and check it out for sure! We talked about finding what really motivates your employees. Understanding how to achieve this will set you apart from your competition in ways you can't even imagine!
I'm determined to motivate even your most sluggish worker. (Think Kevin, from The Office…or Stanley…or Kelly… actually, pick nearly any of those portrayed characters besides Dwight and you'll have a clear mental picture of demotivation!)  If this reminds you of any of your employees, then this challenge is for your office!
Where to Start?
One way to start a new employee on the right track or spice up a stagnant thinker is to do a 30-day assignment. They're going to answer the same 3 questions every day for 30 days. Have the employee send it in a daily email to the boss. Sound simple? That's because it is! But you can gain so much insight into what's going on in your company. You get to be your very own informant!
"One way to start a new employee or spice up a stagnant thinker is do a 30-day assignment."
Click To Tweet
Drum Roll, Please!
Simply have your employee answer these questions every day for 30 days:
What did I do today and what was the result?
What problems or challenges came up today?
What questions do I have for my supervisor?
That's it! I told you it was simple! But sometimes the best things in life are easy!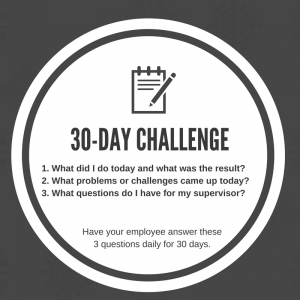 Tune in Next Week – Same Time, Same Place
Be sure to join us again next week for part 3! Last week we learned how to motivate our employees. Today we got a great 30-day challenge to light a little fire under an employee gone stale or get a new hire off to a great start! But next week I'm going to give you my third list. Piece de Resistance?  Cream of the crop? Third time's the charm? Call it what you want! It's the 3 very most valuable questions to ask your employees on an ongoing basis so you'll never be in the dark again!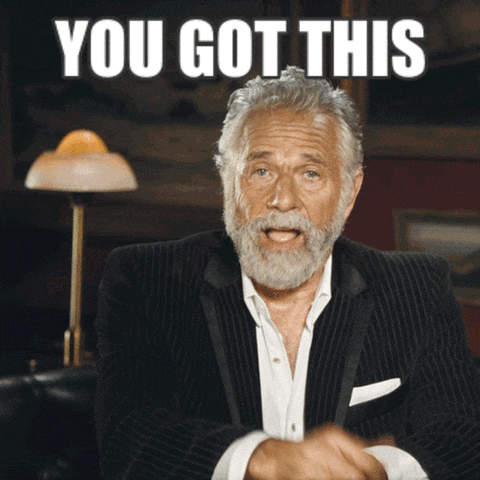 As always, thanks for joining us on our motivational adventure! See you next week for the grand finale of our 3-part series!